A heat pump is a multifunctional machine, offering both warmth and cold, as you need. For something as diverse as this, you need to put a greater emphasis on its maintenance. Since you use the heat pump throughout the year, the machine gets worn out after a point in time. Our experts at M&R Refrigeration make sure that your machine is in safe hands, providing you with a seamless experience. To know more about us and our exclusive services, just give us a call.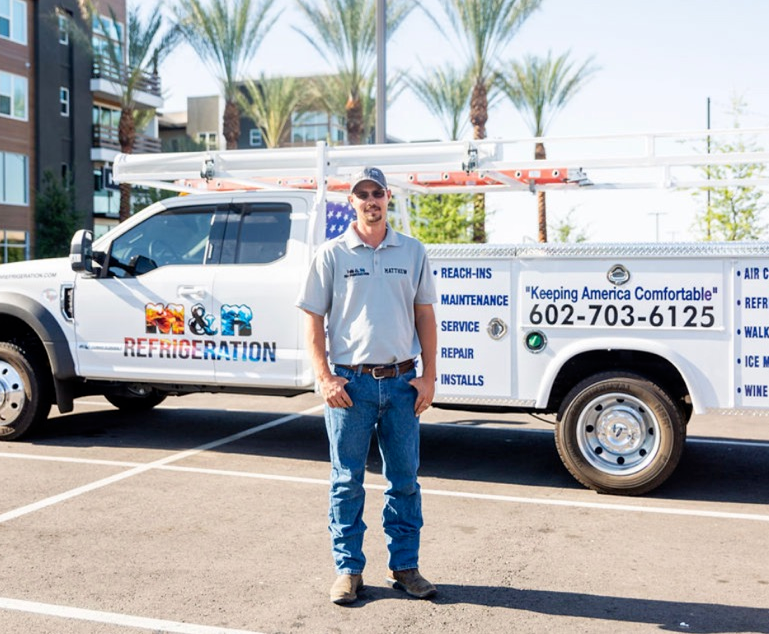 RELIABLE HEAT PUMP INSTALLATION AND MAINTENANCE NEAR YOU
As a new homeowner, a heat pump is an essential piece of equipment. You thus need to choose a reputable and reliable company to do the installation. Our services are on-demand from many clients in our area since we meet every customer's expectations. Further, our team has years of experience and has also undergone thorough training to keep up with any technological advancement. Therefore, you have the assurance that we will do everything right the first time.
Additionally, we have dealt with different heat pumps; thus, we know how to install each unit regardless of the manufacturer. We don't take shortcuts, skimp on material, or fail to do valuable tests. Further, we have all the necessary tools required for the job. Note that an incorrectly installed heat pump can cause long term damages to your property. Still, if you need assistance while choosing a heat pump for your home, we can advise on the ideal one depending on your budget, energy efficiency, and more.
Despite heat pump systems being reliable units, they lose efficiency with age. Over time, you will need to contact us for maintenance to avoid emergency repairs. Usually, an annual schedule is ideal to ensure it works efficiently. When it's time to do a replacement, our experts will help you get another unit.
With our heat pump maintenance services, you can expect the following benefits:
You save money and time in the long run
Extended heat pump life
Increased energy efficiency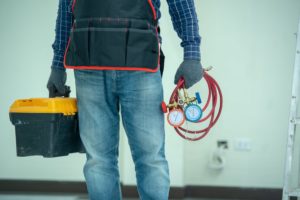 NEED YOUR HEAT PUMP FIXED OR INSTALLED? CALL OUR NEARBY EXPERTS!
Fixing a heat pump is not a simple task. It involves a deep understanding of the system's complex mechanisms, experience in this field, and a good deal of confidence to not mess up the process. An inexperienced company will not be the right choice, as their services would lack the refinement that we possess.
Something as important as the heat pump deserves the most of your attention because when the machine is healthy, you get a consistent flow of warm and cold air, whichever you require.
If you have started noticing any small issues with your system, don't allow them to thrive. When you ignore these issues, you are opening the doorway for more danger, putting the heat pump's safety under threat. The very moment you notice a problem, call us at once and allow us to treat it as quickly as possible. This way, the machine will have a prolonged life, and at the same time, its performance will not be affected even if you use it regularly.
And in case your existing heating system has completely stopped working, and the recurring issues are giving you a tough time, you can also consider replacing it with a new heat pump. This does seem like a significant investment, but it will help you save on your energy bills and keep you comfy through all four seasons. These systems are hardy enough, but they wear out after many years of continuous usage like every other appliance. When you hire our company, our team will check the machine for you, and they will assist you in making the right decision– whether replacement is the only option, or you can repair and fix the issue somehow.
When it comes to any heat pump related job, you can keep complete trust in our highly qualified professionals. So give us a call, and schedule an appointment.
Services
Denise Crawford, says:
"I cannot say enough about this company, if I I could give them 100 stars I would, they saved me, when no one else would finance me they did, I cannot thank them enough, my new air conditioner is working perfectly, they did a fantastic job, I didn't have to wait, they came the next day and put in a new air conditioner. Who ever reads this review, this is the company you want to use, you cannot go wrong. They are amazing!!! "
Janice Strazzinski, says:
"Super impressed! This summer, the A/C units needed replacement, and I wanted to make sure the company I was hiring was reliable and reputable. When I asked for estimates from 3 different companies, the process is really an interview for the job. Matthew arrived promptly (actually early), he was knowledgeable, organized, and prepared. His is a local business, and he shared a little of his personal journey as the owner. He is earnest and impressive. He isn't a salesperson, he actually runs the crew. I really appreciated the flexibility in scheduling, as they work weekends, so I didn't have to take a day off work! We set up the appointment for the work for later in the week (Saturday!) and M & R worked all that day and into the evening - there were some challenges, and it was super HOT in the attic. They got everything up and running before they left, and then Aaron came back a couple of days later to finish up the details. The unit installed was a Goodman. This is not a brand I was familiar with, but it is American made, which I find appealing. M & R doesn't employ a drywall person to come in after the fact to patch holes, so be prepared for that (it isn't a huge deal, but worth noting). They cleaned up after the job was finished, and were super professional throughout the process. Give M & R a shot when you need to replace or repair your A/C. I think you will find him and his company to be a good fit for your project. Definitely a 5 star company! "
Ashley Mulder, says:
"This is by far, the best AC company I've ever dealt with in my 37 years living in Arizona. Richard was our tech and he was friendly, knowledgeable, patient and thorough. He explained everything to us and repaired our units the same day and no issues since. Richard was amazing and I appreciate the level of service we received! "