Walk-In Freezer Services In Surprise, AZ & The Valley
Having issues with your walk-in freezer? You can count on the team at M&R Refrigeration LLC to fix your freezer right away. Our freezer servicing in Surprise, AZ and Valley areas is equipped to handle all your installation and repair needs, no matter the make or model of your freezer unit. No matter what type of business you operate or equipment you use, you can count on us to take care of your installation and repair needs quickly.
Call us at (602) 703-6125 today to speak with a member of our team about your walk-in freezer needs!
Common Issues That Cause Your Walk In Freezer and Refrigerator To Break Down
Common Issues
1. BUILDUP OF ICE
There could be ice built up in the evaporator coils or air vents that may be causing several problems with your walk-in freezer. Call M&R Refrigeration to have one of our technicians take a look!
2. RUNNING MOTOR
Sometimes walk-in freezers will continue to run and not shut off. Having a walk-in freezer motor continuously run may potentially imply a leak which can also affect your energy bill dramatically.
3. HIGH TEMPERATURE
When walk-in freezers begin to feel warm, it may indicate the appliance is being overused or overloaded with too many products.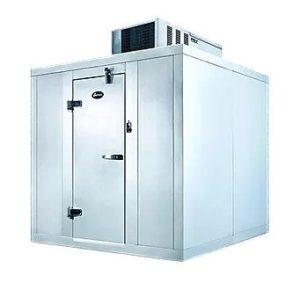 Need To Get Your Freezer Fixed? Call M&R!
Contact Us or schedule service immediately so that we diagnose the problem as soon as possible. Still, if your system stops working, we have you covered with our 24-hour emergency repair services.