Most people look forward to the hot months to enjoy pool parties, summer vacations, and other activities. However, you can't withstand the heat while working, sleeping, or living in such conditions. An AC unit is thus an essential piece of equipment to help maintain good indoor air quality. In case of a breakdown, you will need a highly qualified AC technician to do the repairs. Luckily, if you live in the area we serve, you don't have to worry. We have a professional team that will install your unit in the shortest time possible. We have the experience, training, and tools to deal with different units. Additionally, we provide a pricing model that suits every customer's needs. Read on to gain more insights.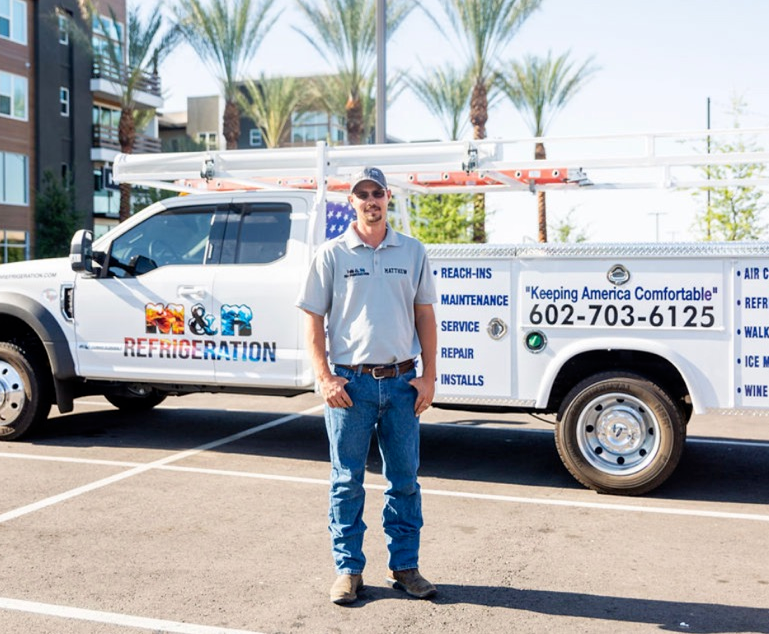 Air Conditioner Installs and Replacements You Can Trust
An air conditioning system will make your home comfortable throughout the hot season. We provide quality services for new constructions at home or in your business and even replace old ones. Our professionals have expertise in dealing with different ducts or units; thus, we can handle any system. Once we make the installation, we connect the unit to your thermostat and ensure that everything functions correctly. We can also work with smart home systems that are technologically advanced to control your AC unit. Still, if you prefer the manual system, we know how to go about it too.
Regular maintenance is one of the best ways to keep your unit running at top performance. You can schedule a checkup with our team whenever you detect any issue. We do both functional and analytical tests that focus on the efficiency of your system. It helps to minimize failures, lower service bills, and increase productivity. Besides, you will not experience unexpected breakdowns which can lead to more expenses. It's vital to take care of your air conditioning system to make sure it works better and lasts longer. Therefore, you can schedule an annual service with our team before the hot season begins to ensure that it works efficiently. We can also address the smaller problems that could grow into significant issues.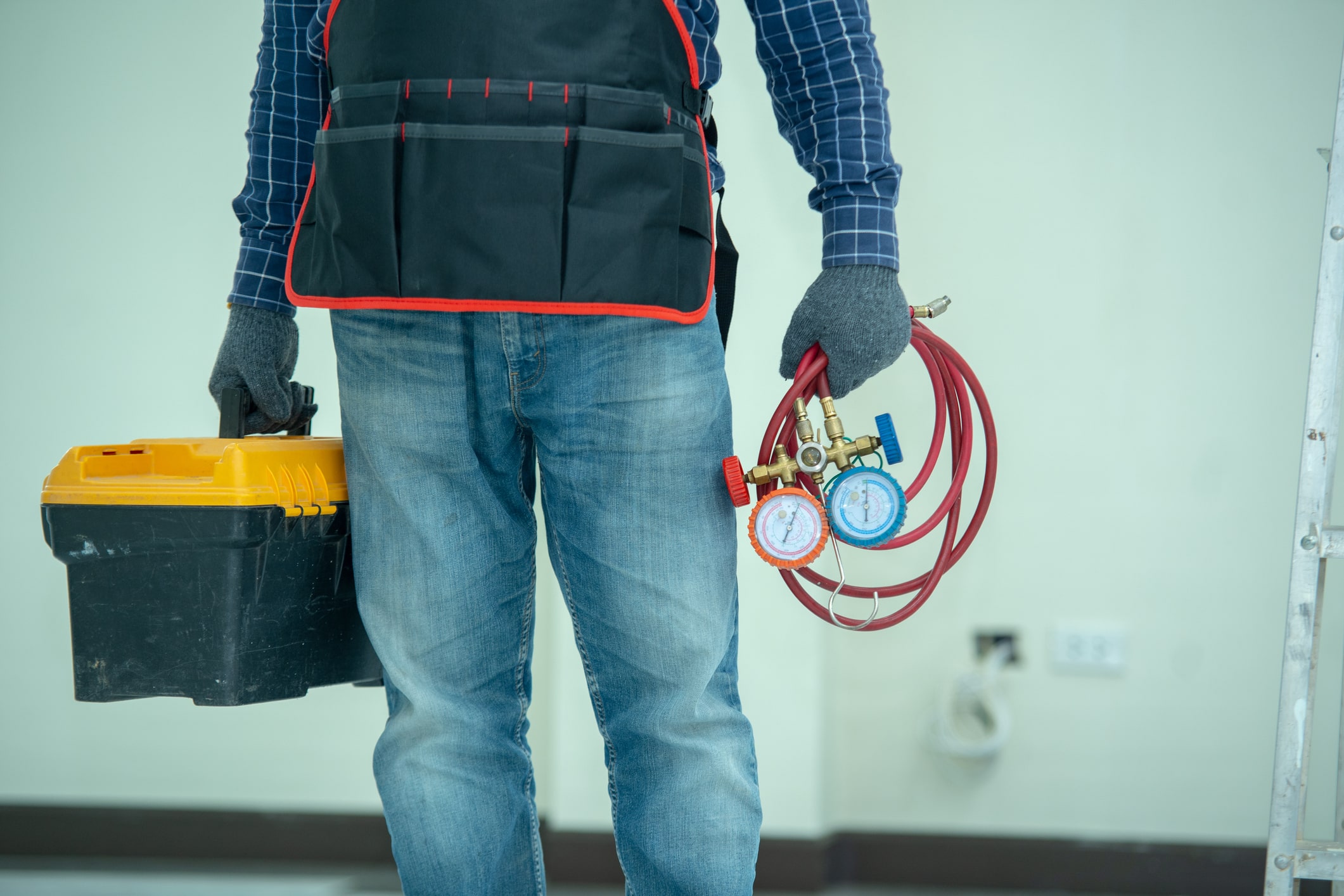 Need Your Air Conditioning Installed or Replaced? Call Our Team!
When you require HVAC services, a reliable technician comes in handy. At our company, we ensure that your home attains the highest comfort levels as quickly as possible. We assess your unit and work carefully and thorough in making sure we help you suit your needs.
Some of the warning signs that you need to look out for include:
When some rooms don't cool properly
When the unit is not blowing cool air
Your utility bills go up
When the AC unit short cycles or runs too long
The air conditioner makes strange noises
When you have to set your thermostat lower for the AC to stay cool
Our company has an excellent reputation for solving any AC problem since we provide unbeatable services. We aim to exceed your expectations whenever you need our assistance; thus, we always put your needs first. Therefore, whenever you need our services, feel free to schedule a service or call us.
Areas We Serve in Surprise, AZ:
85335, 85355, 85361, 85374, 85378, 85379, 85387, 85388
Uptown Alley, Surprise Farms Community Park, Limestone Park, Desert Oasis Sunset Park, Homestead Park
Find Us Here:
M&R Refrigeration
15723 W Dynamite Blvd, Surprise, AZ 85387
602-703-6125
Services
Lisa Davis, says:

"My experience with M&R Refrigeration LLC, has by far been the best experience that I've had with an AC company! The owner Matt was quick to respond to my "damsel in distress" call. I had scheduled an online appointment for Tuesday (28 Jul) but I received a call from M&R on Monday saying they could come out on Monday instead. Even better because I had been without AC for a couple of days (house temp was constant at 98 or higher). Matt showed up on time, told me about AC brands that he installs, explained the differences between my options, answered all my questions, and provided me with a quote. Not once did I feel pressured to make a decision on the spot or that he was bored with me asking a lot of questions. He said he understood that purchasing a new AC unit was a big expense and to let him know when I was ready. Considering I didn't have AC, I should've been ready to purchase right at that moment but I had to sleep on it. However, I did not have to sleep on it in a sweltering hot bedroom. Why you ask? Matt offered and brought me one of his own personal portable AC units to use. He said that even if I decided not to go with him I could still use it!! Talk about EXCEPTIONAL customer service!!!! Later on that night I was researching the AC brands that he offers and had a couple of questions so I texted him at 8:22 and he responded promptly. I was not expecting a response until the next day. Again, EXCEPTIONAL customer service. Fast forward to Wednesday morning at 6:00. Matt's technicians showed up on time and with a friendly attitude. Technicians explained the process, told me what to expect throughout the day, and kept me informed. After AC was installed, Matt came by to do a final surveillance of the work that was done. Afterwards, his installer Aaron, who is super knowledgeable went over the warranty me ( they submit the paperwork for you), answered my questions in layman terms, and reiterated that if I had any future issues/problems/questions regarding my ac to reach out to them and they will be happy to assist. I could've went the cheaper estimate that I had received but honestly, I don't think I would've received the same quality of work, professionalism, or subject matter experts that I received from Matt and his technicians. It was all about my peace of mind. The other company gave me an estimate and didn't explain their process or how the warranty worked. Speaking of warranty, I don't think you are going to find a better warranty then what Matt has to offer. I don't usually write reviews, especially lengthy ones but Matt and his technicians are well deserving of more than a 5 star review! Working in an attic with outside temp at 115 is commendable! I will NEVER use another AC company but M & R Refrigeration LLC.!!!"